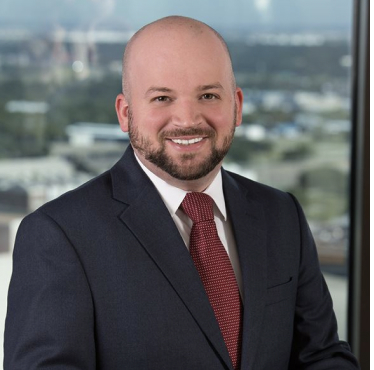 Brent Doré, Past President
Brent Doré (Law '16) practices civil and commercial litigation, including oil & gas disputes, bankruptcy, fiduciary, and contested trust/probate litigation, at Dore Rothberg Law, in Fort Worth and Houston, TX. Despite growing up in an Aggie family, Brent became the black sheep by attending Texas Christian University (B.S. in Political Science) and Dallas Theological Seminary. He was welcomed back into the family after graduating from Texas A&M School of Law in May 2016. While in law school, Brent served as Symposia Editor for the Texas A&M Law Review.
Brent has served on the Aggie Bar Association board of directors since 2014. He is also a board member for Meals on Wheels of Tarrant County and Fortress Youth Development Center. He is active in the Tarrant County Bar Association and the Tarrant County Young Lawyers Association.
He lives in Fort Worth with his wife, Julie, and his kids: Davis - Fightin' Texas Aggie Class of 2034, Paige - Fightin' Texas Aggie Class of 2037, and Owen - Fightin' Texas Aggie Class of 2040.