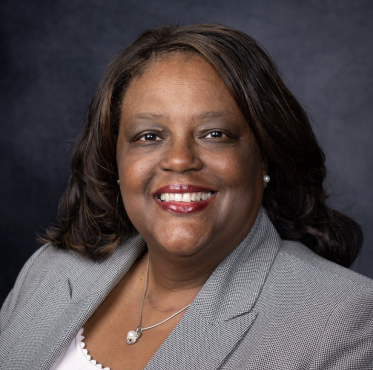 Glenda Clausell, Board Member
Glenda C. Clausell is a graduate of Texas A&M University (B.A., History), the University of St. Thomas (M.L.A.) and an honors graduate (cum laude) of Thurgood Marshall School of Law at Texas Southern University (J.D.). While at A&M, she had the privilege of being a member of the Texas Aggie Corps of Cadets, a Fish Camp Panelist and President of the Lambda Lambda Chapter of Sigma Gamma Rho Sorority, Inc.
As a paralegal in Shell Oil Company's legal department, she was nominated and received the Scales of Excellence Award. She served on the Shell Employees Club Board of Directors and was later elected President. Glenda was nominated for the State Bar of Texas Leadership program and appointed as an American Bar Association Young Lawyer Division Ambassador.
Prior to joining Beck & Associates, Glenda practiced at a regional boutique estate planning and probate firm where she handled matters in and around the Houston, San Antonio and Austin areas.
As an estates and trust lawyer, she often makes educational presentations on estate planning and probate matters. She has been a speaker for the Texas A&M Foundation's Women, Wealth and Wisdom Workshops as well as being a board member of the Texas Aggie Bar Association. Glenda is a member of the State Bar of Texas Real Estate Probate and Trust Law Section where she was selected to its inaugural Leadership Academy Class and was voted Mrs. Congeniality.
She has served as a volunteer legal counsel for the Houston Volunteer Lawyers Program and has been a participant and fundraiser for the American Cancer Society Relay for Life, March of Dimes and St. Jude. Glenda has served in various capacities for Sigma Gamma Rho Sorority, Inc. and is currently its Southwestern Region Legal Advisor. She also serves as a Gubernatorial Appointee (Public Member) on the Texas Physical Therapist Examiners Board. She is married and has a lovable German Short-haired Pointer.