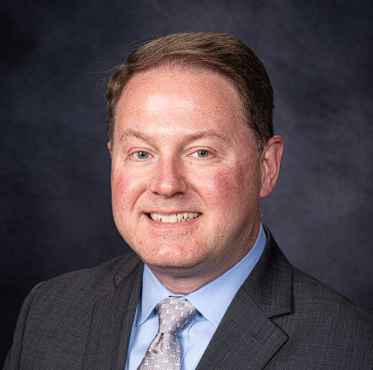 Joe Powell is Vice President & Managing Underwriting Counsel for Fidelity National Title Group in the National Commercial Services Southeast operations, guiding a team of lawyers and closing specialists based in Atlanta charged with assessing risk and providing high-level service in significant transactions throughout the country. Joe underwrites deals on a range of property types including multi-family, office, industrial, warehouse, retail, utility and energy, and timber. Prior to joining FNTG in 2011, he was in private practice and a top agent for Chicago Title Insurance Company.
Joe earned his undergraduate and law degrees from the University of Alabama (B.A. 1993, J.D. 1997); the LL.M. in Risk Management from Texas A&M University School of Law (2019); is admitted to practice law in Alabama, Mississippi, and Georgia; and maintains his title insurance agent license in Alabama and Mississippi. In 2016, Joe first earned the National Title Professional™ Designation from the American Land Title Association and was presented the inaugural President's award by the Southeast Land Title Association. Joe is a member of the ALTA Commercial Network, the Title Counsel working group for ALTA, and a Fellow of the American College of Real Estate Lawyers.
As an Aggie Lawyer, Joe is active in the Texas Aggie Bar Association where he serves on the Board of Directors, supports the Association of Former Students as a Century Club Member, contributes to the Texas A&M Foundation, and is a loyal alumnus of our Texas A&M University School of Law, having endowed a scholarship for students. In 2022, Joe designed a new course for Master's Level students at Aggie Law on Commercial Real Estate Transactions and Development. The course draws on Joe's years of experience in national CRE transactions and incorporates a number of influencers from around the country in the course, allowing students fresh insight into the practice of commercial real estate from a law, policy, and management perspective.
Joe and his wife of 27 years, Mikki, have 4 smart, busy children and continue to make their home in Tuscaloosa, Alabama and serve at Northport Baptist Church.