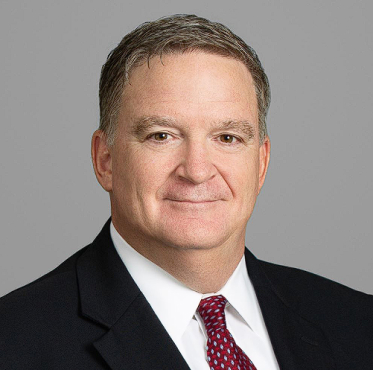 John Mitchell, Board Member
John Mitchell graduated as a Distinguished Military Graduate in 1988 with a BBA in Marketing. He was a member of Company D-2, Corps of Cadets and is an Army veteran of Operation Desert Storm. He subsequently attended Texas Tech Law School, graduating magna cum laude in 1996. He is a partner with the Dallas office of Katten Muchin Rosenman LLP.
John has deep experience in handling a wide array of commercial restructuring and reorganization matters, including complex bankruptcies, out-of-court workouts and sales, voluntary liquidations, asset sales and other insolvency-related litigation. John represents lenders, creditors and debtors in almost any type of restructuring, claims litigation or distressed transaction.
John's father, Frederick Mitchell, was Corps Commander for the Class of 1954. He has been married for over 33 years to Paula Mitchell (Class of 1988), with two children, daughter Caroline Mitchell (Class of 2018), and son Thomas Mitchell (Class of 2021).