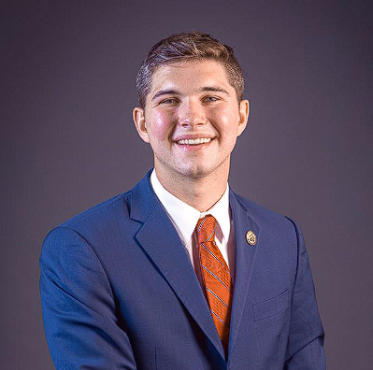 Spencer Lockwood, Board Member
Spencer Lockwood grew up in Houston, TX, and is technically a third-generation Aggie––his stepfather, Class of '89, and step-grandfather, Class of '61, both graduated from A&M! Spencer graduated from Texas A&M University-College Station in 2018 with a Bachelor of Science degree in Economics with a minor in business. While at A&M, Spencer was heavily involved in Fish Camp, where he served as a counselor, co-chairperson, and eventually External Relations Director. As a director, he raised nearly $240,000 for incoming freshmen in financial need to attend camp for free on scholarship. Additionally, Spencer was a member of One Army Men's Organization, the Student Government Association, Traditions Council, Pi Kappa Alpha, and MSC Aggie Leaders of Tomorrow. He also worked as a student customer service assistant at Texas A&M Transportation––so be sure to ask him for parking advice! Shortly after graduation, Spencer moved to Austin to work as a policy intern for the Texas A&M University System State Relations Office.
Eventually, Spencer found his way to Fort Worth in 2019 to attend Texas A&M University School of Law as a Juris Doctor Candidate. There, he is a member of the Federalist Society and a Staff Member on the Texas A&M Law Review. He became a member of the Texas Aggie Bar Association Board of Directors as a student liaison in 2020.